Medici's Gelateria
Establishment, food and cafe at 522 Fairview Road, Oliver, BC V0H 1T0, Canada. Here you will find detailed information about Medici's Gelateria: address, phone, fax, opening hours, customer reviews, photos, directions and more.
Opening hours
| | |
| --- | --- |
| Monday | 08:30am — 05:00pm |
| Tuesday | 08:30am — 05:00pm |
| Wednesday | 08:30am — 05:00pm |
| Thursday | 08:30am — 05:00pm |
| Friday | 08:30am — 05:00pm |
Photos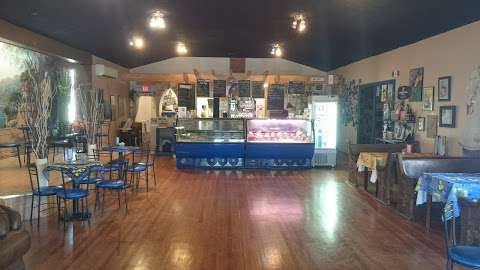 Reviews of Medici's Gelateria
Sorry, but now we haven't any revews about Medici's Gelateria.
About medicisgelateria.ca
At Medici's in Oliver BC you will find a most delightful gelateria offering exquisite homemade European fare ~ gelato, sorbetto, espresso, soups and paninis. Modern gelato was created in Italy by Bernardo Buontalenti for the de' Medici of Florence in 1565. After becoming queen of France, Caterina de' Medici summoned Buontalenti to introduce the unique Italian delicacy to the French court. Gelato has been a formidable success ever since.